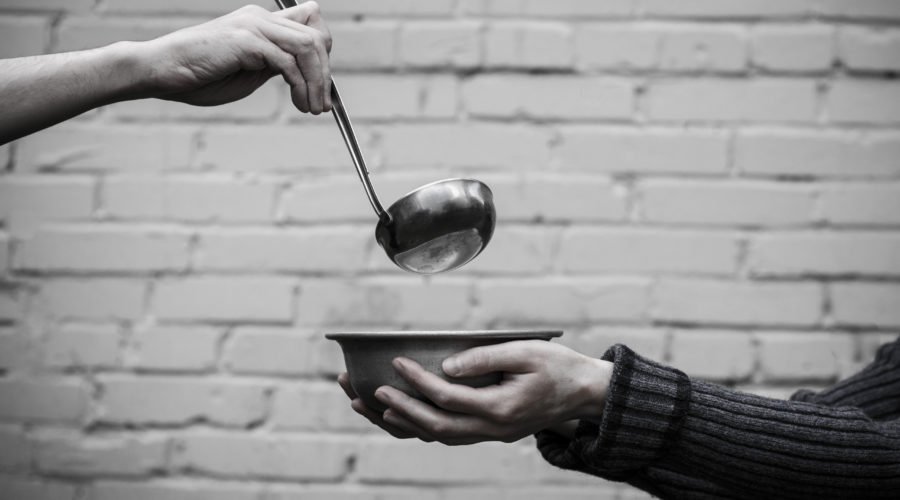 The Hands & Feet ministry gathers on the fourth Sunday of each month to feed the homeless and minister to them in downtown Tulsa.
On that Sunday we prepare the food before the morning service, put sack lunches together after the service and gather clothing. Then we drive downtown and hand out food and clothing; most importantly we try and meet them and pray with them.
We are a group of volunteers who have a heart to serve those in need and be God's Hands & Feet to the homeless community. . …"
How beautiful are the feet of those who bring Good News." Romans 10:15
Some people feel led to contribute with monotary donations, purchases, some with investing their time and others choose to do all three. Y
ou may participate in any way you choose. You May Contribute in Several Ways:
1. You may purchase men's or lady's crew socks.
2. Donate blankets and jackets in the fall and winter seasons.
3. Clothing and shoes for men, women and kids. (Please make sure clothes and shoes are in good condition.)
4. Donate funds specifically to the ministry to help purchase food and other items.
Winter clothes are needed for both
Men's: Coats, jeans, socks, gloves,
Hands & Feet Christmas Project
This year we are helping out Youth Services and meeting the needs of homeless youth. All items need to be brought to the church by Nov. 25. You can donate: tents, sleeping bags, hats, gloves, scarves, coats, hygiene items, blankets and used clothing. Simply drop them off at the office or place them on the display table in the lobby.
If you would like to volunteer in the food or clothing areas you can contact the office at 918-834-4427.