Thanks for checking us out here at SACC! Take some time and see what we have to offer. At SACC we say "come as you are" because we believe people from all walks of life can come together to seek his presence and worship Him! We believe you will find it to be a place where everyone can belong. We model a family atmosphere here and hope you feel at home as soon as you arrive.
Sandusky Avenue Christian Church is located at 4424 E. 11th, just west of Yale on 11th right in the heart of a great community of people. We are very excited about what is happening here and hope you will come and visit us on a Sunday morning at 10:00 am!
If you recently visited our service please take just a minute to fill out our survey!
CLICK HERE!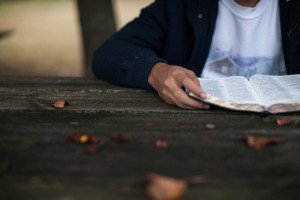 We are a non-denominational church. We accept the Holy Bible as the final authority in all matters of faith and practice. Sandusky Avenue Christian Church is a Christian church affiliated with the Restoration Movement. The primary purpose of the Restoration Movement is: The Evangelism of the World. Sandusky is one of a growing number of congregations desiring to be simply Christians.
We have no creed but Christ. We believe Jesus is the one and only Son of God who died for our sins and arose from the dead. … the Bible is the inspired word of God, a lamp unto our feet and a light unto our path. …that every person has worth as a creation of God, but that all have sinned and fallen short of the glory of God. …that forgiveness of sins and the promise of eternal life are available to all who trust Christ as Savior and Lord. …those who accept Christ must repent of sin, confess their faith and be baptized into Him. …that the church is the body of Christ on earth, empowered by the Holy Spirit exists to save the lost and equip the saints.
1 Corinthians 14:1-8, II Timothy 3:16-17, Romans 3:23 and 6:23, John 3:16, Romans 10:9, Acts 2:38, Ephesians 4:1-16, 1 Thessalonians 4:13-18.
Here's where you'll find us
Church Information
Sandusky Avenue Christian Church
4424 East 11th St
Tulsa, Ok 74112
Service Times: Sunday Morning 10:00 a.m.
Life Groups: Sunday Morning – 9:00 a.m. – Chapel
Sunday Evening – Various times and locations
Tuesday Evening – 6:30 – One location